We carry a fleet of light aluminum 2017 Cannondale Quick 1-5 and KHS/Trek hybrid bikes. 27spd Min, some Shimano 105 components.
Fitted right. Comes with a personalized riding suggestion- Rufus maps, Water, MIPS helmets and locks.
Starting at $9/hour or $28/half day & $36 for full day, plus taxes & fees.
Buy new & used from $300+ Or ride unlimited yearly starting at $249/year.
Reserve online by clicking here.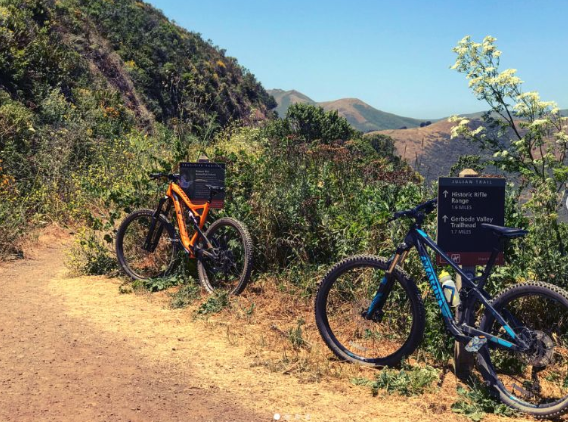 Full Suspension Mountain Bikes
Fleet includes Specialized Camber Evo, Marin Hawk Hill and KHS 6600 in small, medium, large and XL with 27.5/29wheel sizes.
Ride from as part of the RydeEverywhere Club, starting at $313 per week/ $487 unlimited per year.
New & Used Starting at $2800. 6 riding events throughout the year.
Reserve online by clicking here.
A fleet of Cannondale CAAD12 + Synapse, KHS FLITE 900 and BMC RoadMachine, Giant TCR Advanced is available. Sizes ranging from 48-61cm, each bike has varying components.
Please email/whatsapp your bike fit data or measurements to get the best option possible.
Shoes, helmets & all types of pedals included.
Ride Starting at $25/hr, $75/ half day (6hours) and $95/ full day plus taxes. RydeEverywhere memberships give unlimited riding starting at $449/year. Includes gifts.Returning customers get 50% off ride options everyday.
Reserve online by clicking here.